Celebrity Puppies!
See your favourite stars at play with their best friends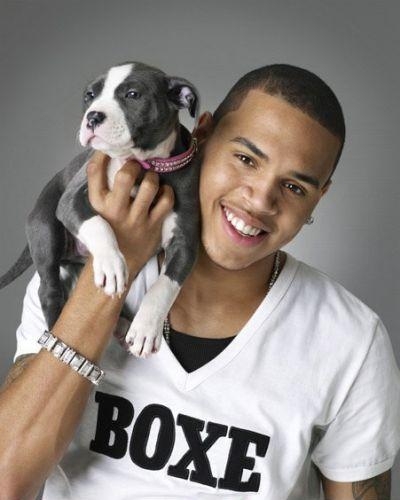 Chris Brown loves his Pitbull Diamond so much. I can't blame him she is adorable!
Did you know?
" People are not actually allergic to dogs. They are allergic to dander, which is really proteins released in the dead skin flakes of dogs. And because all dogs have skin, there is no such thing as a hypo-allergenic dog. "
Puppy Review talks about ways to help your dog cope with the pain of arthritis.
Continue reading...

The Alaskan Klee Kai is a highly intelligent, very curious, active, quick and agile little dog that quickly becomes an integral part of any family that chooses to adopt one. Unlike the Siberian Husky whom they resemble, the Alaskan Klee Kai is standoffish and suspicious of strangers. Because of this they do make extremely good watchdogs.
More Alaskan Klee Kai information...
Random Puppy!

This small dog breed is a great choice for a family watch dog, although the Tibetan Spaniel does have a reputation as being difficult to train.
More Tibetan Spaniel information...